From the Rabbi
The Rabbi's Corner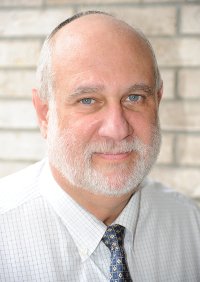 Mark Twain wrote that travel could be depressing. No, not that the traveling itself makes us sad, but when we come home, well, life is just not as exciting as it was while we were on the road, seeing new things, meeting new people, enjoying new exciting experiences. But come home we must, and this is when Mark Twain said that things could get sad.
Perhaps we have had our vacations, or are about to take them right before things begin in earnest. This July I went to Los Angeles to see friends, to Seattle to see my brother, and this last week to Dallas to be with my daughter and grandson and son-in-law. It was a great vacation!
But vacations end, August has arrived, and to me as well as for me, it is the month in which the world seems to go back to work! But there is no time to be sad, and there is much to get excited for!
Preparations begin for school and after school activities again, religious school will begins again, soon, too. The High Holy Days are just around the corner, and there are programs and services and functions and socials planned to look forward to!
This is going to be a great year! Join us and let's enjoy it all!
Rabbi Stuart Federow
rabbi@shaarhashalom.org
August 2019
Mon, August 19 2019
18 Av 5779
Today's Calendar
OFFICE CLOSED
Israeli Folk Dancing

: 7:30p
---
Upcoming Programs & Events
---
Parshat Eikev
Candle Lighting
Havdalah
Motzei Shabbat, Aug 24, 8:42p
Shabbat Mevarchim
View Calendar
Mon, August 19 2019 18 Av 5779