From the Rabbi
The Rabbi's Corner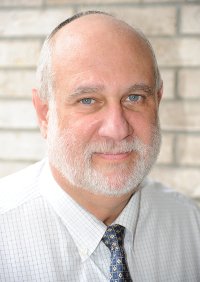 First a couple of things before I get to my Rabbi's Message.
On Friday, November 22nd, our services will begin at 7:00 pm for a joint service with Beth Tikvah. Please come! And on November 10th is a program on The Golden Rule put together by a new organization, the Interfaith Council of Greater Clear Lake. I'm sure the information regarding this event is elsewhere in this bulletin, but I do hope you'll come!
Now, for my November message:
It's already turned cold. This morning I woke up to a temperature in the upper thirties. That is way too cold for me, I'm totally acclimated to Texas! But it tells us that even our Texas Winters, nothing like they have in the North, are soon to arrive.
And that's ok, for Winter to come. The seasons change and we change with it.
Oh, not so radically do we change, season to season or even year to year. But we do change. Our thoughts, our concerns, the person in the mirror, changes over time.
Each coming winter reminds me that there will always come days of cold, of ice, even of snow, but they're always followed by days of sunshine, and the Spring too, is also on its way, right behind the Winter!
Rabbi Stuart Federow
rabbi@shaarhashalom.org
November 2019
Sat, December 7 2019
9 Kislev 5780
Today's Calendar
---
Friday Night
Candle Lighting

: 5:05p
Shabbat Service

: 7:00p
Shabbat Day
Shabbat Service

: 9:30a
Havdalah

: 6:13p
Upcoming Programs & Events
---
This week's Torah portion is

Parshat Vayetzei
Candle Lighting
Havdalah
Motzei Shabbat, Dec 7, 6:12p
Shabbat Mevarchim
View Calendar
Sat, December 7 2019 9 Kislev 5780